Alot of people have been saying I need a DOWNLOAD section. Well I have no FUCKING idea how to do that on a 50megs page or any other page for that matter. If someone could tell me how I would put up downloads a.s.a.p

Ok all listen up!
I have been getting a shit load of messages say I should put up REPLAYS of the ATL Games we all play. First of all I have no idea how to put files on 50megs and I don't know if it can be done if you know how tell me. Second of all, why would I allow some random person to view our tactics? SO FUCK OFF! the only way to see us in action is to play a game with one of us. If you would like a date can be arranged where me and mabee some others will play with you. E-mail me for more info.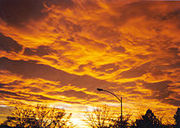 Darkness shall fall over who ever challeges us.